Jacksonville's Foremost Authority on Rugs for Over 100 Years
Michael's Rug Studio is the result of decades of experience and a life-long passion coming together to create the best hand made rugs in Jacksonville. Owner Michael Mussallem began his career in rugs at the age of 13, learning rug cleaning techniques passed down through his family for generations. Back in 1897, his great-grandfather established Mussallem Area Rug Specialists as the foremost rug cleaning company in the Jacksonville area. This innovative entrepreneur shared his knowledge and love for the craft with his descendants, and the business has been passed down from father to son for over a century.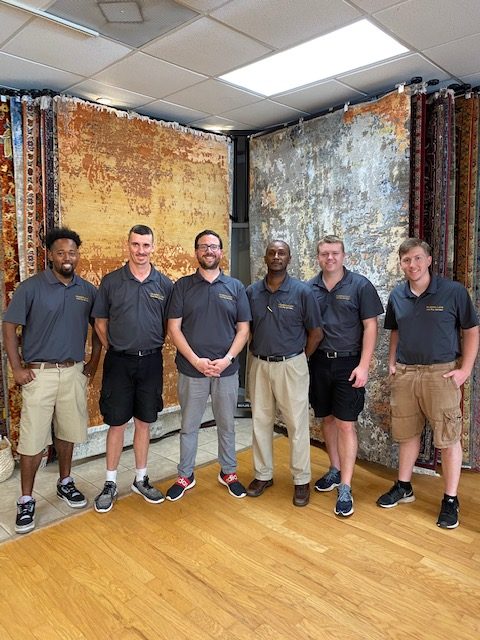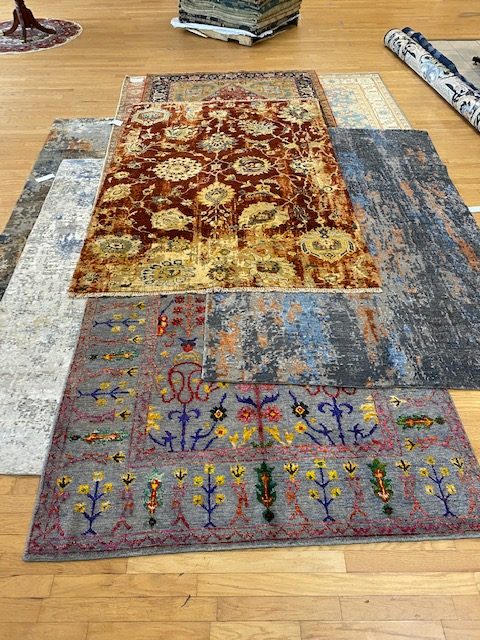 About Us
Generations of Talent and Wisdom Behind the Superior
Rug Studio of Jacksonville
Michael grew up surrounded by rugs, with his father and grandfather instilling in him the importance of a strong work ethic and a commitment to excellence. He carefully cultivated his skills over the years, and his dedication to the family craft grew ever stronger. In 2012, Michael became owner and president of Mussallem Area Rug Specialists, employing his knowledge and expertise to assist clients from Jacksonville and surrounding areas. An expert rug identifier, he can quickly determine the origin, age, and value of various rugs from around the world. He treats every rug with the utmost care as a treasured work of art. Each is hand-washed individually to preserve its beauty, vibrancy, and longevity.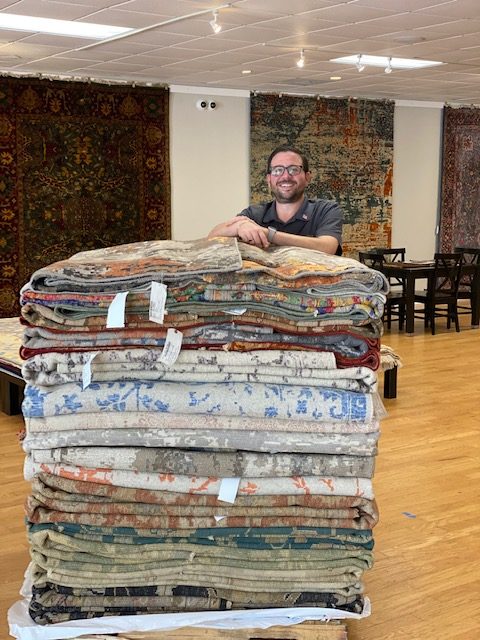 Michael Mussallem
The Original Mussallem
For over a century in Jacksonville the family name MUSSALLEM has stood for high end quality and meticulous care. Michael Mussallem has stepped up to the helm of the family business, a process that has endured from father to son since 1897. Michael says this business is a collection of craftsmen knowledge passed down which is unsurpassable here in Jacksonville.
"We not only employ ancient rug cleaning techniques (we have many family secrets) yet we actively stay on top of every new discovery in the industry… testing it ourselves and making improvements," says Michael.
"My Great Grandfather taught us to be expert rug identifiers… meaning we can determine where they came from… the value and the age."
Michael also explains how his staff pledges to "do no harm!" to any client's rug. Each rug is hand washed individually no batch rugs. THey are guaranteed to be washed with approved products. Whether an exotic area rug or a family heirloom, every rug receives superior care to support its longevity.
"My father shared his passion for rugs with me when i was thirteen. I have been smitten by the immense beauty that each individual rug displays as unique art and the drama of determining and upgrading the true value of the piece."
Michael Mussallem has been a lifelong fan of San Marco. He lives in "The Marco Condos
South of San Marco Square. "I love this community," say Mike. "San Marco is full of nice, friendly people who share a love for the neighborhood. My favorite place to go is Taverna with friends and family."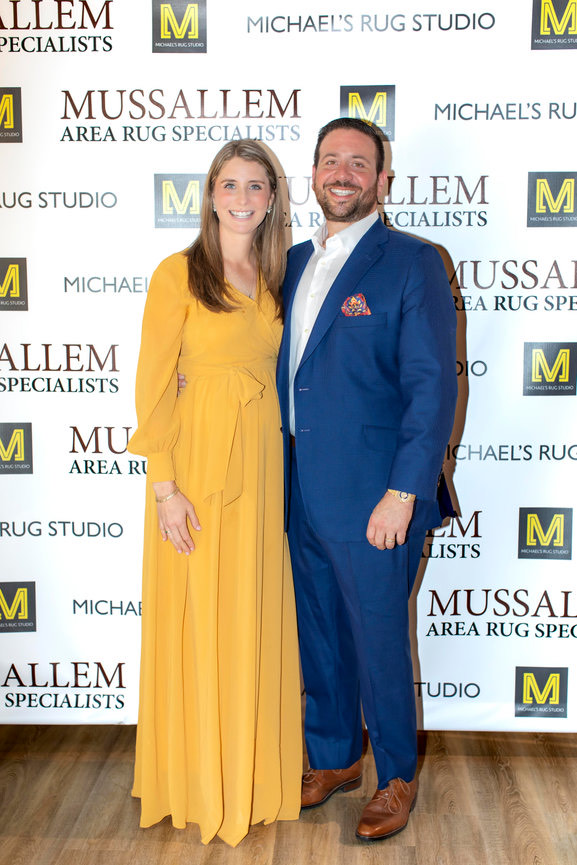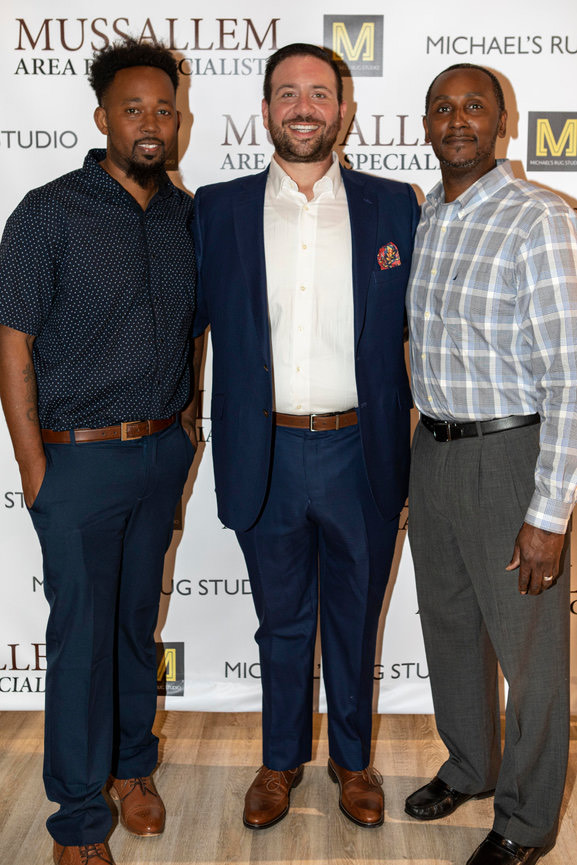 BUY FROM THE BEST JACKSONVILLE RUG DEALER
Purchase Area Rugs
from Experts at the Preeminent
Rug Gallery in Jacksonville
Michael's decades of experience and mastery in rug cleaning prompted him to embrace a new business—selling rugs. Following in the footsteps of his father, Michael has imbued his rug gallery with the same level of professionalism and pride as was engendered in his family business. Just as Mussallem Area Rug Specialists is arguably the finest rug cleaning company in the area, if not the world, Michael's Rug Studio has endeavored to become the most beautiful
rug showroom in Jacksonville
. This growing company sells an impressive collection of contemporary, traditional, and transitional rugs, meaning you'll find the perfect piece at any style, preference, and price point. If the rug you desire can't be found, it will be custom created according to your specifications.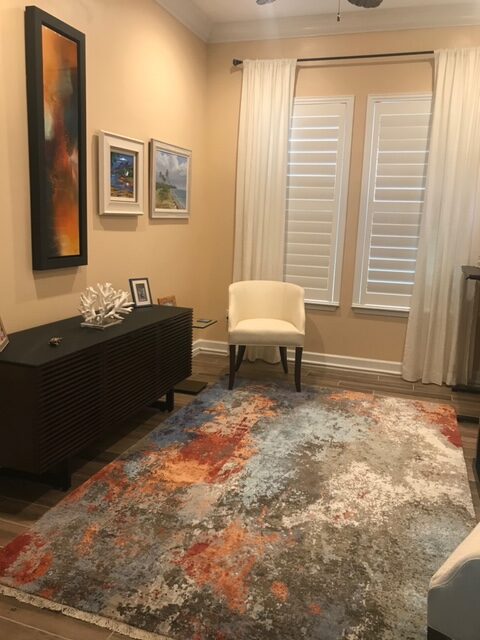 Traditional Rugs
Traditional rugs refer to those with traditional Oriental, Persian, or Victorian designs that have been replicated throughout the centuries. They feature highly detailed, ornate patterns, often with a distinct border, numerous colors, floral patterns, and central medallions in shapes such as diamonds or hexagons. Kilims, soumaks, and dhurries are traditional rugs.
Contemporary Rugs
Contemporary rugs offer modern, less-intricate designs than traditional rugs. They include bold contrasts, bright colors, and free-form, geometric, or architecture-inspired shapes. Some have consistent patterns across the rug, while others have a single image in one area. This style is the most diverse and often lends a fun, playful vibe to the room.
Transitional Rugs
Transitional rugs blend traditional and contemporary styles, often taking traditional patterns and giving them a modern spin. Usually, transitional rugs feature an all-over design but with less detail and no border or a traditional pattern in a modern color scheme. They combine the classic elegance of a traditional rug with the more casual, relaxed feeling of a contemporary rug.
Contact Us Today to Find the Perfect Rug for Your Home
A rug is the foundation of every room, connecting all the elements in your space to create a stunning, cohesive look. The right rug not only grounds your room stylistically but also elevates it to a higher level of timeless beauty. For an effortlessly chic aesthetic, you can easily design your entire room around the color scheme and shapes found within a luxury rug. Choosing a handmade rug of unsurpassed quality from Michael's Rug Studio guarantees your investment will remain an exquisite family heirloom for generations to come.