The rugs that you put in your home are an important part of the ambiance. You want them to be as beautiful and comfortable as possible but still affordable. The problem is that it can be hard to find a rug that is both high quality and reasonably priced. That's why we set on a mission to bring the best Jacksonville area rug store to the community. We have a wide selection of styles, sizes, and colors to choose from so you'll surely find something perfect for your space. But first, let's talk about the benefits of buying a high-quality area rug versus a commercial one.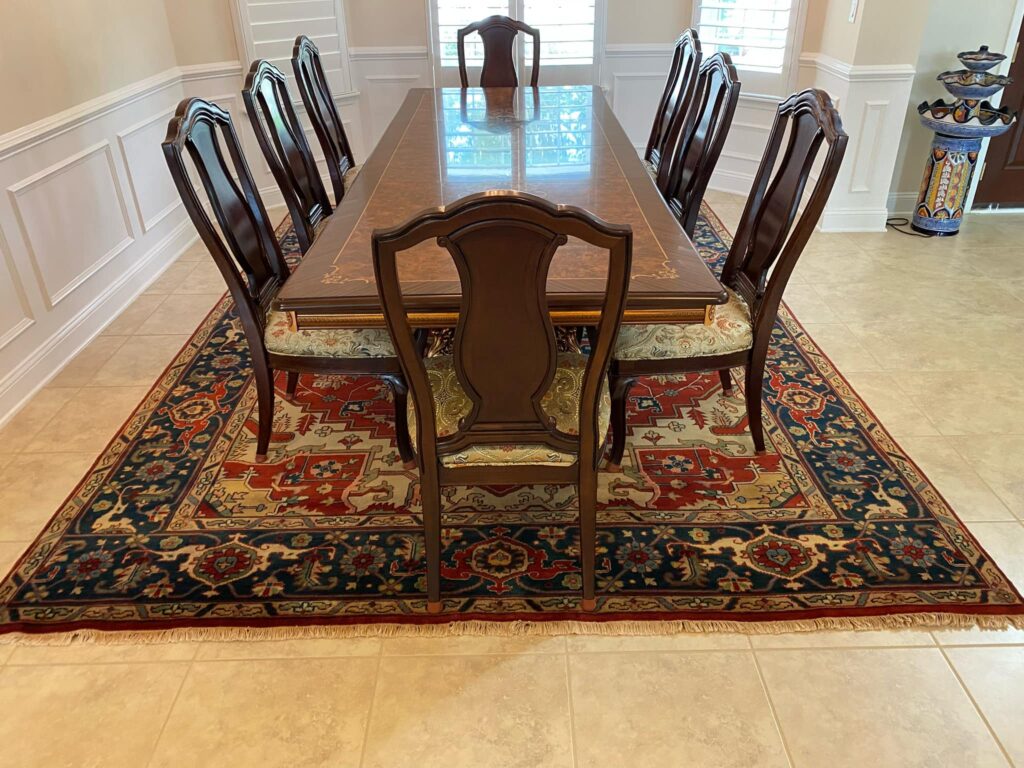 Fine area rugs have a luxurious look and feel that can add warmth and style to your home's decor. Conversely, commercial area rugs are mass-produced and often made of low-quality or synthetic fiber. If you're looking to make a bold statement with your rug, our contemporary rugs in Jacksonville store have the perfect selection of fine area rugs to do just that.
Fine area rugs enhance comfort by providing an extra layer between your feet and the flooring material. This is especially helpful in colder climates where people need extra insulation from their floors—especially hardwood. Commercial area rugs tend to have a thinner and less plush material that do not always provide the same level of comfort.
Fine area rugs are made from high-quality materials that will last for years. This is why it's important to take care of your rug in the way that keeps it looking and feeling its best. Commercial area rugs tend to have a shorter lifespan due to their cheaper material, which may require you to buy a new one every few years. That's why buying a fine area rug is worth the investment. For quality and style, our Jacksonville area rug store has the best area rugs around.
You'll find a wide variety of colors, patterns, and sizes available in the market today. Fine area rugs are a great way to bring your personal style into the space.
As you can see, there are many benefits to buying fine area rugs over commercial ones. They are a more luxurious, comfortable choice that will last for years to come and bring an exciting personal style to your space. From traditional rugs to casual rugs, our Jacksonville area rug store has the best selection in the area, so stop in today to see all of the options we have in our rug gallery. If you have any further questions, feel free to contact us today to find the perfect new area rug for your home from the best priced rugs in Jacksonville.